Sellercloud is an add-on feature used to integrate Inform ERP sales order, customer, and inventory management to connect with one or multiple online selling channels such as Shopify, Amazon, and Wayfair.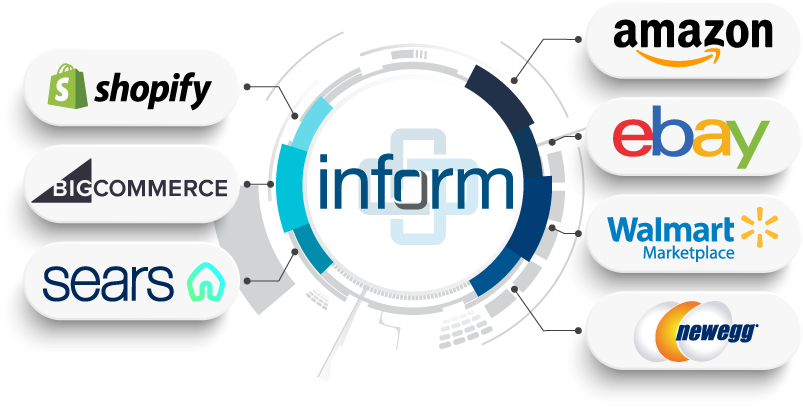 Use Sellercloud to
Connect with one or multiple online selling channels
Update online catalogs, accept prepaid orders, and send order status and tracking numbers to many different shipping cart systems, including Magento or Shopify
Participate in high-traffic online marketplaces including eBay, Walmart, Houzz, Amazon, Wayfair, and Overstock.com
Maintain a single, synchronized integration point for inventory and product pricing across multiple sites
Periodically refresh products, eCommerce price, and inventory availability
Automatically receive online orders and update shipment status. with package tracking info from UPS, FedEx, and USPS
Inform manages prepaid and post-shipment payment methods appropriate to different channels
If you would like more information about SellerCloud, click here.
For pricing information, open a Support Request and include "SellerCloud pricing request" in the subject.